Jessie Congleton Copywriting
Jessie Congleton had a lot to offer her clients but was struggling to create consistent social media content that would stand out to her ideal customer. She knew how she wanted to show up but didn't know how to translate her ideas into action. Although Jessie excelled at writing copy for her own clients, she was hitting a rock when it came to creating and carrying out a strategy for herself. She wanted consistent content to nurture her audience, increase engagement, and improve her sales.
We partnered with Jessie to create 8 social media posts per month. After Stratos developed a monthly strategy, Jessie wrote creative copy for her social media posts, which we completed by finalizing graphics, adding hashtags, and scheduling the posts.
Since working with us, Jessie's following has increased by 10% across Facebook, Instagram, and LinkedIn, and her engagement rate is at 11%—twice the industry standard! This partnership has also freed up time and brain space for Jessie to concentrate her energy on creating copy for her own clients. She has been able to rest easy knowing that her content is consistently fun and informative yet professional and engaging. This way, her social media channels speak to her ideal audience, generating new leads while she expertly serves her current clients.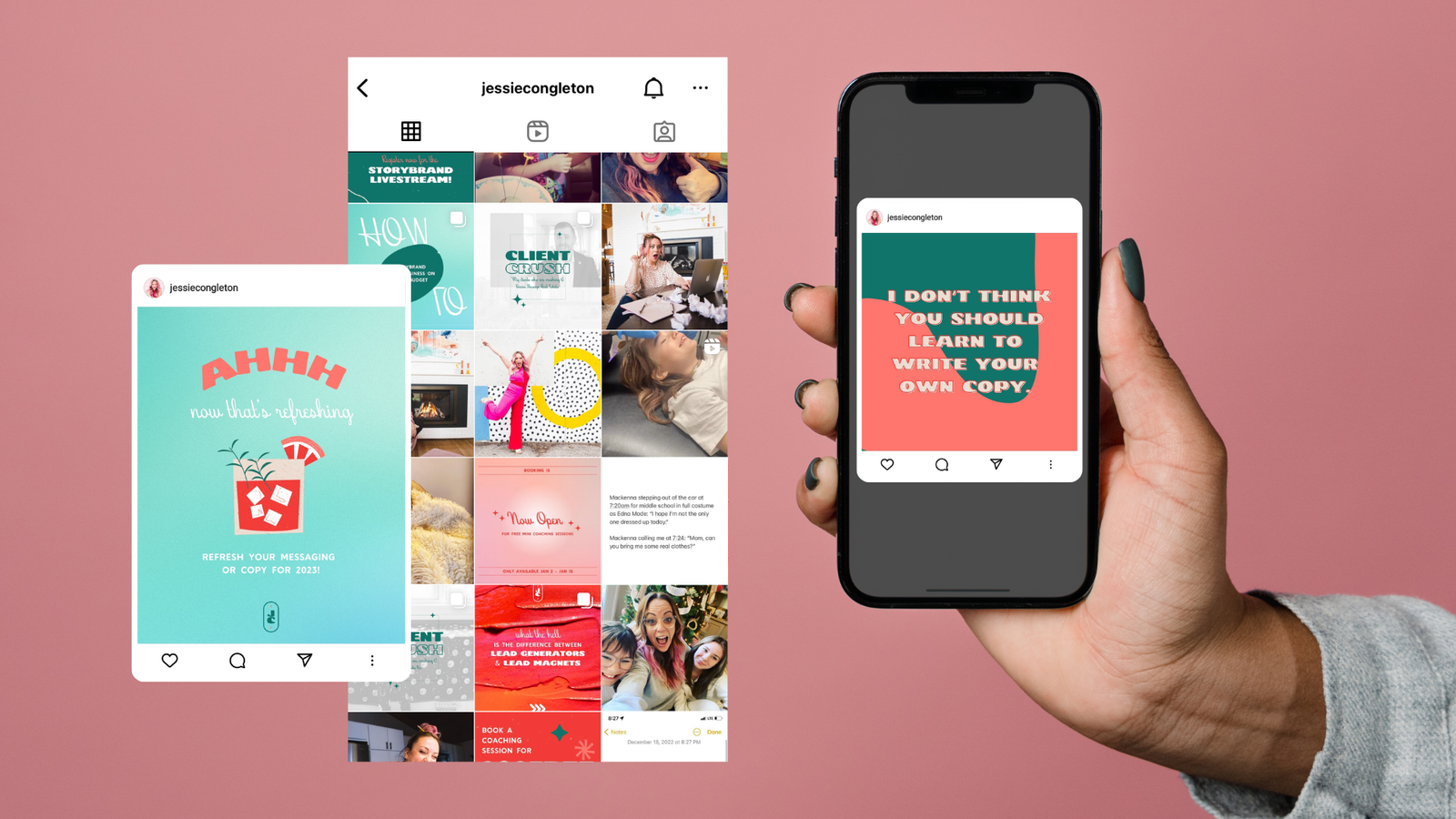 I had some out of the box (weird) ideas about how I wanted to show up on social media, but no idea how to pull it off. Words and what to say are my strong suit, not design and social media strategy. Stratos helped me turn my weird ideas into wildly engaging content. Now my audience knows exactly who I am, why they should care, and how I can help the them.