Be You Medical is a medical aesthetics practice in the San Francisco Bay Area. When their office re-opened after the initial COVID shutdown, they knew they had an opportunity to connect with both new and old clients who might need their services after being stuck at home for a couple of months.
We created three location-based ad sets that targeted potential clients around their three offices. Each ad connected directly with Be You's scheduling software so the potential client could book right away.

Because Be You Medical has a robust email marketing strategy, we also created a lead-generating ad that brought new email subscribers into their email funnel.
In 2020, during the midst of the pandemic, Be You Medical grew the business by 30%. These ads played a big part in their overall marketing strategy.
The cost per lead for the location based ads ranges between $0.14 and $0.36. The lead generator ads have brought in 609 new email subscribers in 6 months.
Most recently, we've run an ad set that directs potential clients to book a consultation for a specific service (CoolSculpting). Since launching these, the practice's consultant has been booked out for 4-6 weeks.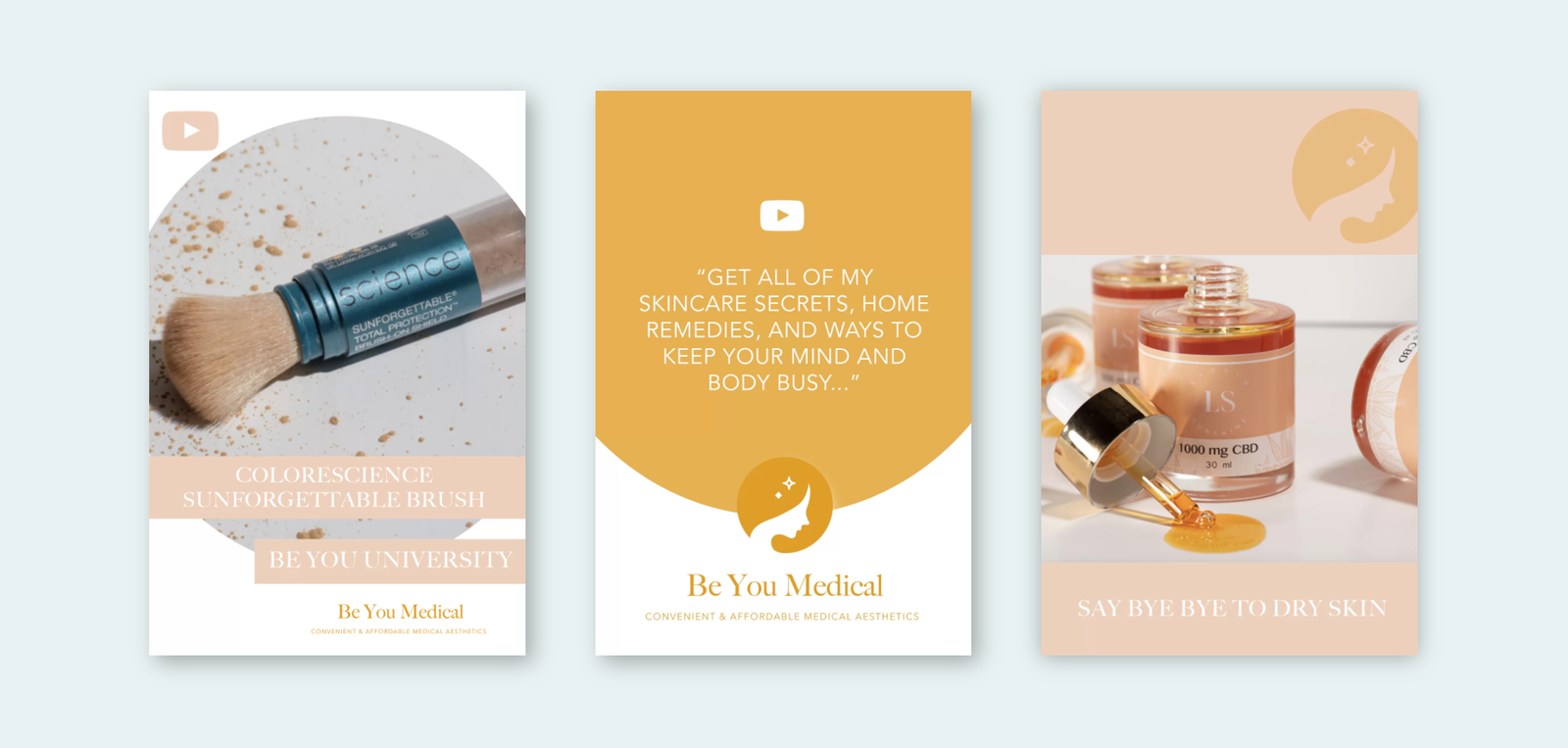 Working with Stratos for our ads has allowed me to focus on other sales and marketing initiatives. Our ads are bringing consistent traffic to our website and booking software! As we've opened new locations and offered new services, we've been able to reach our perfect client via ads.