Save or bookmark this page to reference throughout the project when you have any questions!
This page is a quick overview of :
Who we are, what we do, and how to contact us
Kat Combs
Project Manager
Kat keeps the project on track. She will be your go-to if you have questions, need help, or just want to say hi.
Email: Kat@stratoscreativemarketing.com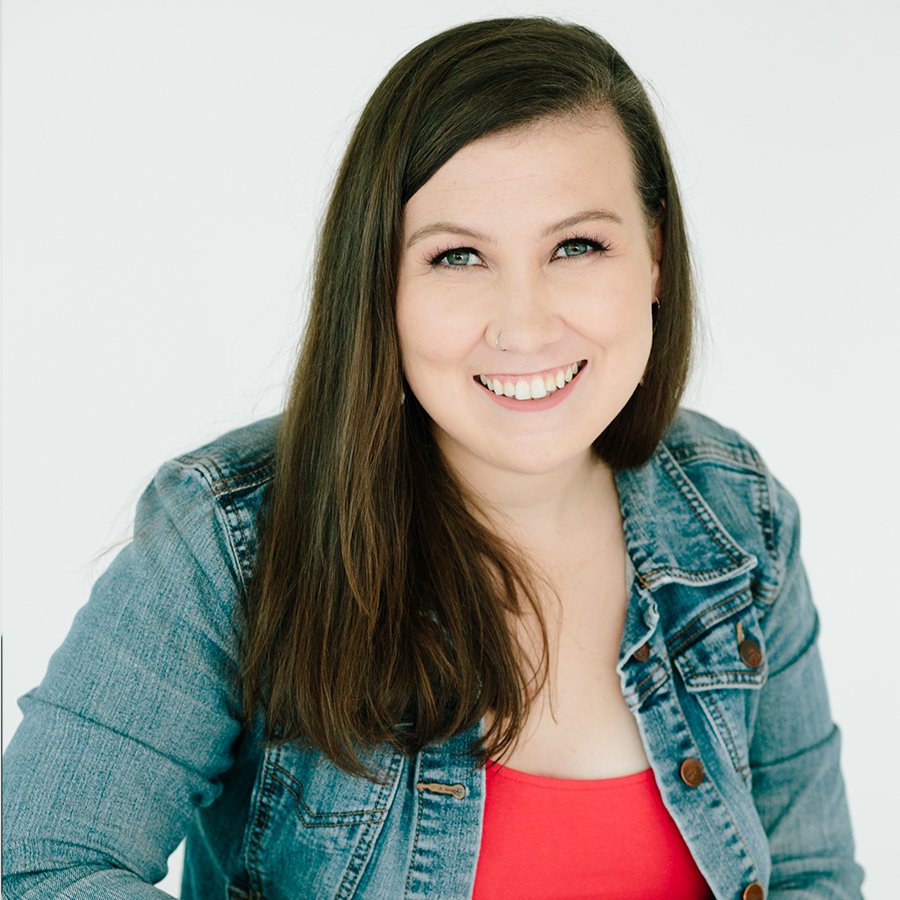 Julia Block
Strategy and CEO
Throughout this project, Julia will be behind the scenes making sure your website messaging targets not only your goals but your ideal audience.
Email: julia@stratoscreativemarketing.com
Savannah Guthrie
Graphic Designer
Savannah works behind the scenes to make sure your website looks great. With a well-designed site, you'll be able to proudly convert more visitors and grow your business.
Email: Savannah@stratoscreativemarketing.com
Kelsey Potter
Admin CoOrdinator
You'll hear from Kelsey at the beginning and end of your project. She helps you achieve your goals by streamlining our process and implementing your feedback. Oh, and she also sends you gifts.
Email: Kelsey@stratoscreativemarketing.com
How to get in touch with us
While working with us, please contact our project manager, Kat, for any project needs.
We appreciate simple and straightforward feedback. When we send drafts of your website, please follow these guidelines to help us both understand and move forward to create a website you're proud of:
Use bullet points to break up your thoughts & ideas.
Use headers to organize your feedback.
Write your feedback in a document instead of emailing us directly. Back and forth emails can get tiring, and we don't want to miss anything you say.
Think about your project goals, your audience, and your customers. Base your feedback off of their preferences and not yours. It's more important to make sure your brand appeals to your target client/customer and audience. Ask yourself: Do you feel this design will attract your target market?
Tell us how you feel about the presentation. How do the colors, fonts, and graphics make you feel?
Think about your main goals, refer back to your brand strategy and ask yourself: Do you feel this design will or won't help you reach your goal?"
What to expect throughout the project
Timeline
Our goal is to deliver a website in four to six weeks.
This is dependent on timely communication and delivery of the assets we'll need from you. Timeliness from both of us will help us get your project done on (or even before!) the deadline.
Project Delays
If for any reason you need to delay our project due to illness or a family emergency, we will reschedule your project. Let us know as soon as you can.
If a project is delayed due to lack of communication, missing files or discovery guides, or for any other reason, we will reach out 1-2 times per week to reconnect. If we do not hear back for 7-14 days, your project may experience significant delays. If we do not hear back from you within 30 days, the project will be cancelled and any payment received will not be refundable..
Follow along with your progress

What we'll need from you to move forward
That was quite a bit of information, so here's a wrap up of what we'll need from you:
1. Fill out the discovery guide (15-30 minutes):

One of the most important steps, the discovery phase helps us understand your business, target market, and personal design tastes so we can craft a strategy and design a website that you're proud of
2. Fill out the client intake form (3-5 minutes):

This form benefits us so we can have all your information in one spot for easier contact. And it benefits you so we can send you gifts on work-iverseries, birthdays, holidays, or whenever we feel like we miss you!
3. Send us any logos, brand guidelines, and imagery you'd like us to use.
If you have any questions, reach out to the project manager, Kat Combs, at Kat@stratoscreativemarketing.com
Frequently Asked Questions
What platform will you build my website on?
We build your website on WordPress using Divi. If you've already created a WordPress.org site in the past, it will be easier for us to take that site and start customizing it using Divi.
Do I need to buy a domain or hosting before working with you?
If you have a domain already, that's great! Most of our clients come to us with a domain name or domain name idea already in mind. If you don't have a domain we can guide you in how to purchase one.

You don't need hosting right away! We prefer for our clients to host with us, and we have hosting plans available for subscription. However, several of our clients come to us already using Bluehost or GoDaddy, and we certainly can accommodate that.
Do you offer any other services?
We're a full service marketing agency. In addition to website creation, we offer brand design services, social media management, email marketing, and ad services. Please reach out to Kat at Kat@stratoscreativemarketing.com to inquire about any of these services.
Will you train me on my new website once it's done?
Of course. Like this Welcome Page that you're reading now (and hopefully bookmarked!) we have an offboarding page that'll guide you through the final steps of taking care of your website. We have a Youtube Playlist of videos that take you through the system you'll be using to make updates to your site.
Do you offer any support once the project is complete?
What if I'm not I'm not tech savvy?
That's why we're here! You don't need to be tech savvy to own a beautiful website or thriving business. We don't develop complex sites, and are always an email away when it comes to helping you through challenges..